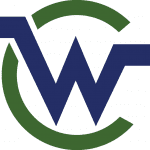 Wheco Controls
WHECO AND RELATED COMPANIES
Exciting new opportunity at WHECO Controls.
WHECO Controls is a system integrator that provides design, manufacture, and installation services of custom electrical controls, electrical installations, instrumentation, security, and SCADA (Supervisory Control and Data Acquisition) systems primarily in water and wastewater industrial environments. We care about our employees and encourage a work/life balance. We are looking for a long-term employee who aligns with our values and wants a career with potential for growth and fulfillment.
POSITION DESCRIPTION – COMPANY ACCOUNTANT
Experience and Education Required
An accounting degree or CPA is not required, but a good working knowledge and understanding of accounting are necessary. The ideal candidate would:
Have a strong working experience with QuickBooks, specifically QuickBooks Enterprise.
Understand and know how to make journal entries.
Understand accrual-based accounting and know-how to make payroll accruals, deferred revenue accruals, and expense accruals.
Be organized and detail-oriented and able to keep up with multiple tasks.
Able to speak professionally when talking on the phone to customers about collections and to vendors about payments due.
Have good written communication skills, able to deal effectively with customers and vendors through email.
Job Duties
The Company Accountant will handle all accounting functions using QuickBooks Enterprise for approx. 12 different companies. 4 of those companies have substantial operations, the other ones are minimal.
Billing and invoicing of customers, and bank reconciliations are the only accounting functions that are not performed by the Company Accountant.
The Company uses QuickBooks Payroll to process payroll for 14 employees, of whom approx. half are salary and half are hourly. The Company Accountant will process payroll for all employees.
The Company has benefit plans (medical insurance, HAS, 401-K) for its employees. The Company Accountant will be responsible for keeping track of and transacting employee elections, communicating to benefit administrators, and making sure the payments are made and properly credited to employees.
Handling all aspects of accounts payable, including purchase orders, entering bills to QuickBooks accounts payable, and generating checks and payments.
Accounts receivable – tracking and collections.
Recording journal entries at month-end to establish accruals and deferred revenue amounts
No specific financial statement preparation is required other than the standard financial statements produced by QuickBooks.
Providing information to and assisting outside CPA in preparation of Federal tax returns.
HR administration, benefits administration, etc.
Business insurance administration.
Prepare and have all docs readily available should insurance or benefits audits occur.
And other assigned duties or projects as needed.
Pay: $22-$30 per hour
Benefits: Our competitive benefits package includes: full medical benefits, 401K, short term disability insurance, life insurance, PTO, and paid holidays. Employee paid dental and vision also available.
Values of our business
PRIDE IN OUR WORK – Our products and services will exemplify our pride of workmanship with quality from beginning to end of every job through safety, functionality, fit, and finish.
DO WHAT WE SAY – We will do what we say and maintain a high level of integrity in every facet of our operations.
LONG TERM RELATIONSHIPS – We will seek to develop long term profitable relationships with our customers/clients, owners, engineers, suppliers, and employees.