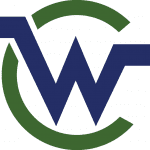 WHECO Controls
WHECO Controls is looking for a highly motivated Senior Instrument Technician to join our growing company. We are looking for a long-term employee who aligns with our values and wants a career with potential for growth and fulfillment. We care about our employees and encourage a work/life balance, 95% of our work is in North and Central Texas so most nights our employees are home with their families.
Roles and Responsibilities:
The Senior Instrument Technician is responsible for the installation, programming, calibration, and troubleshooting of instrumentation. Technicians will service/troubleshoot electrical systems and components including controls/motor controls and process systems. Technicians coordinate with the General Contractor and other trades on a job site to prevent interference and ensure the safety of his team. Must be able to manage current and future work in multiple locations in and around North Texas.
Key Strengths and Skills include:
The applicant must be a Licensed Electrician.
5 years of experience with instrumentation installation, setup, calibration, and servicing.
5 years of experience reading mechanical/electrical drawings and schematics, installing to specifications, and ensuring electrical standards and codes are followed.
Strong leadership acumen and ability to effectively manage work and projects through others
Must be able to layout the work for efficient and effective execution, including planning ahead on a daily and/or weekly basis for the work to be done with materials and tools needed.
Experience with and ability to install and integrate motor controls, panels, and electronics equipment.
At least 3 years of experience working with PLCs including installation and programming.
Proficient utilization of computers and software to program instruments and PLCs.
Ability to troubleshoot electrical systems and their components.
Initiative to overcome obstacles and complete tasks with minimal supervision.
Experience in the Water and Waste Water industry is preferred.
Pay and benefits:
$33-40 per hour depending on experience. Our competitive benefits package includes full medical benefits, 401K, short term disability insurance, life insurance, PTO, and paid holidays. Employee paid dental and vision also available.
Values of our business
Pride In Our Work – Our products and services will exemplify our pride of workmanship with quality from beginning to end of every job through safety, functionality, fit, and finish.
Do What We Say –We will do what we say and maintain a high level of integrity in every facet of our operations.
Long Term Relationships – We will seek to develop long term profitable relationships with our customers/clients, owners, engineers, suppliers, and employees.